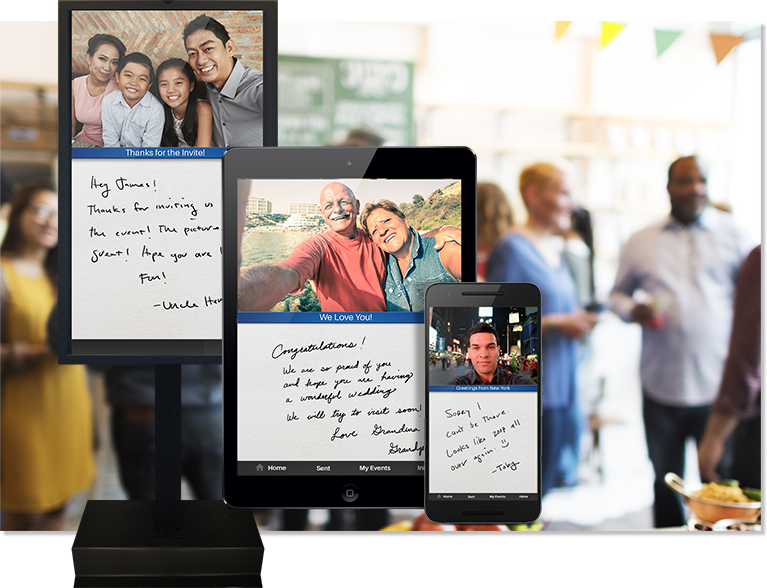 Klipics makes it memorable!
Klipics is a living guestbook that captures everybody's unique experiences of the day. It will allow you to send a heartfelt message from anywhere in the world with your picture attached.
You can also share images with friends and family even if they can't attend: they can download the app and upload pictures that will appear on the display during the event. Klipics is easy to set up and can even be ordered with a battery pack for ultimate portability.


We'll bring a Klipics unit to your next event. Just let us know when it is, and we'll contact you to get the details and lock in your reservation.
Reserve Klipics for your event today!