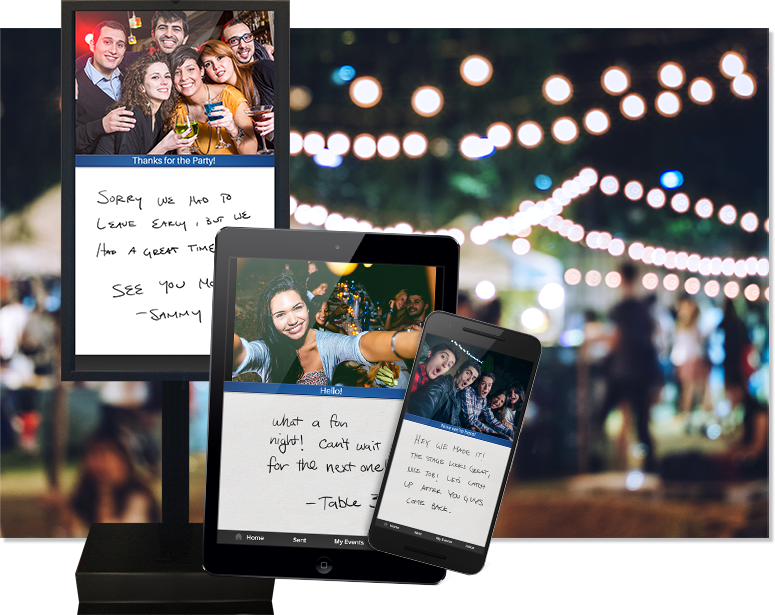 Invite Klipics to your party and capture every memorable moment!
Klipics comes to you with everything you need to add new dimensions of fun to any event. Snap a photo with the built-in camera, then add a personal message. That's it!
Images are saved to the cloud so you can come back to them at any time. And you can invite anyone else to add their own images, even if they're far away.
Imagine the possibilities….


We'll bring a Klipics unit to your next event. Just let us know when it is, and we'll contact you to get the details and lock in your reservation.
Reserve Klipics for your event today!